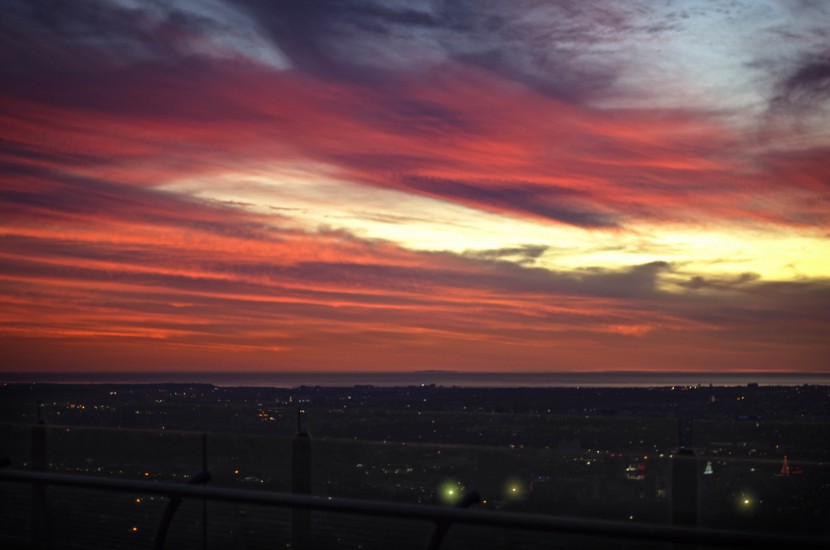 Trauma, Compassion & the Death of Bin Laden
Since I learned that the U.S. had killed Osama Bin Laden, I've been feeling relieved and hopeful. But each time I start to feel upbeat, a claw grips my heart, saying "not so fast, how can you feel good about a murder"? So I've continued shifting back and forth between relief and hope, and shame and guilt. When I saw all of the people outside in NYC and Washington, I felt strange. I had a yearning to be there, to be connected to and bathed in all the relief and joy. I would then frown at myself and think of it as unseemly to "celebrate" a dramatic murder. Mulling my reaction, and the reactions of family, friends and those throughout the social media, I now see the death of  Bin Laden and the associated reactions as another step towards healing the trauma of 9/11.
I can understand that people want to gather together at this time: gathering with others can help us feel less isolated in our overwhelming feelings.

I can understand that people feel relief or happiness: we confronted and conquered evil.

I can understand that people may feel proud and hopeful because the government successfully executed such an intricate and risky plan: many of us had lost faith in our government's ability to protect and respect us.
I believe that the deep hurt that began to sear our souls on September 11, 2001 was unearthed by the killing of Osama Bin Laden. We imperfect humans are healing this pain through our usual multiplicity of messy methods. Our nation and our citizens were traumatized by this extreme attack. While the end of Bin Laden may not keep us safer, his death is a form of resolution, and allows us to process another chunk of the indigestible and inexpressible sorrow, fear and despair that we felt on 9/11 and that we continue to carry within us.
some great posts:
Osama Bin Laden Is Dead. One Buddhist's Response
Osama Bin Laden Dead: A Mindful Response
Quotes of the Day on a Day to Remember
On Revenge (a reflection after the assassination of Osama Bin Laden)
Why We Celebrate Killing Bin Laden