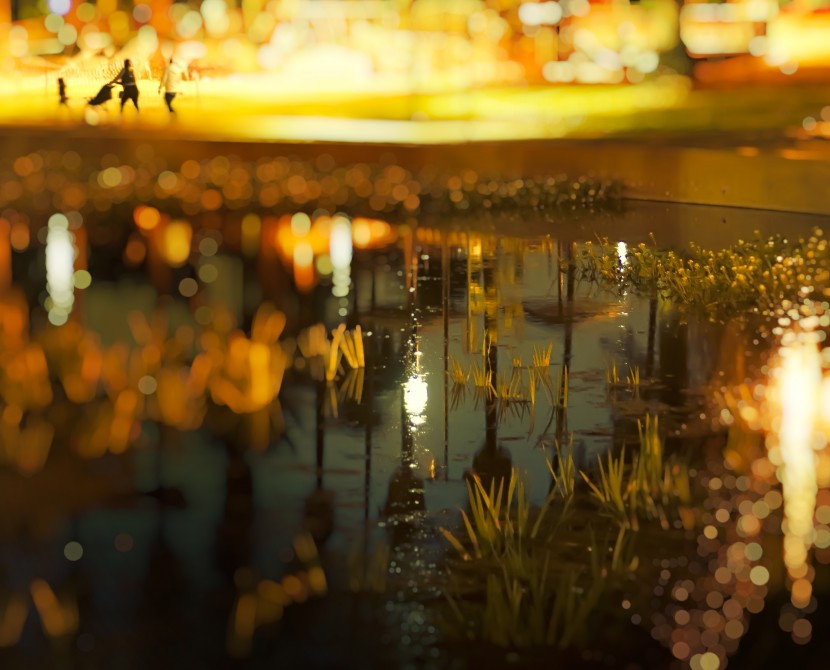 Self-Creation Nation! Becoming in the Social Media Age
In recent years through my work with teens and young adults, I've observed that a different maturation process is emerging. Traditionally, the route to becoming a responsible adult was thought to be a linear, developmental process where accomplishing one step seemed to lead to the next one and so on. Education usually progressed in a straight line from kindergarten through high school, and then to college and possibly even graduate school. One's career trajectory seemed to work the same way – we started at the bottom, moved up through a hierarchy, and hoped to come out "on top".
While many still follow this route, lots of young adults approach this process in a more meandering way. Their life paths seem extremely dynamic, ever-shifting, exploding, and twisting in unpredictable ways. The endpoint, even if visible, seems fuzzy with no clearly formulated and plotted pathway to success. We move through our lives more involved in the process of actively creating a life, rather than focusing on outcomes. While still buffeted (or perhaps inspired and even forced) by the economic, social and political climate, our very existence is a constantly evolving and creative expression of who we are as we follow our inspirations. Rather than draining our resources, the dissipation of the middle class and the current roadblocks to sure and secure employment may actually encourage creativity and ingenuity in living life.
Technology has ignited and fueled this process. While we believe that social media creates new distractions, as well as new opportunities for self-expression, we are now just beginning to explore the potential of Facebook, Twitter and blogging, for example, to be stages for the birth and development of our selves. I think of social networking as a form of performance art, wherein we rehearse, question, edit and perform our "selves". Furthermore, we are continually influenced by the performances and feedback of others. Through our moment-to-moment choices, social networks create a reflective space in which we can consider who we are, who we want to be and how we want to present ourselves to the world. Recent research on girls blogs ("Self-Presentation and Interaction in Blogs…", "Coming of Age Online…", "…Homepage Construction as an Expression…"), supports the idea that social networking can be a positive, creative force for young people.
Like psychotherapy, social media makes what was unconscious, now conscious, through the expressive and reflective behavior of presenting ourselves in concrete ways and formats. As we continually interact with and are influenced by others and the world, we revise ourselves and adjust our choices and decisions. Perhaps our brains are constructed for or being constructed by this rapid and pervasive influence ("How Social Can We Get?"). As a result, we are not as stable and fixed as we used to think. Rather, we live fluidly, creatively shifting and evolving in unpredictable ways. The self really is an entrepreneurial enterprise.
Of course, this uncontrollable influx from the world has its shadow aspect. It can interrupt inner contemplation and our ability to feel for others ("Scientists Warn of Rapid Fire Media Dangers"). It can possibly reinforce narcissism ("Self-Presentation & Narcissism") or help sculpt a false self. More recently, we've heard about FOMO, or fear of missing out (For Millennials, Social Media Is Not All Fun and Games and more below), where social media both creates and soothes anxiety and emptiness as we compare ourselves with others. Perhaps this social entanglement creates a tension between creativity and conformity that we continually straddle and struggle with. This is an inevitable and ongoing tension, one that is played out culturally in the struggle between competition, conformity and creativity. In the midst of life's competitiveness and pull towards sameness, mindfulness, compassion and individuality blossom.
Related reading:
"Rescue the Princess": The Psychology and Neuroscience of Social Media in the Generation Gap of Digital Natives & Immigrants
How neurology creates culture and social media accelerates it
Related articles, courtesy of Zemanta: