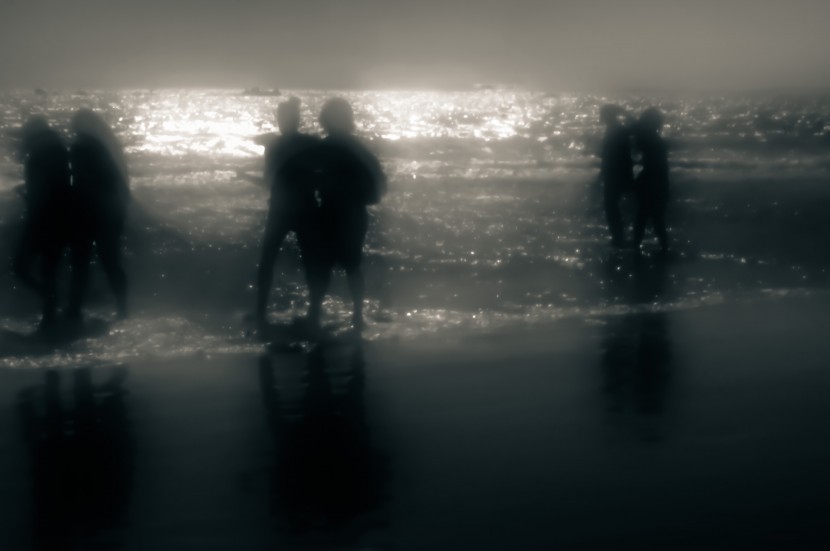 Hungry Ghosts on the Couch: Longing, Yearning and Craving
Do you ever feel hunger, craving or yearning gnawing at your soul?  I do and I know many others who do as well. The "condition" may noiselessly exist, only subtly tinting our lens of experience. Oftentimes though this hunger is the loud and demanding engine that drives our lives so that we are always craving, reaching and suffering. Buddhism even has a whole realm of existence dedicated to this concept: the realm of the hungry ghost. Hungry ghosts are depicted as having large stomachs and extremely constricted throats, disabling their abilities to take in nourishment, and eternally sentencing them to unsatisfied and insatiable craving and longing. Psychoanalysts W. Ronald D. Fairbairn and Harry Guntrip also addressed the dialectical relationship between longing and fear, and our tendencies to adhesively attach ourselves to unsatisfying relationships and actions, making it impossible to trust and take in true nourishment. We are born with a powerful and healthy life force that drives us toward human connection. Through early disappointment and trauma, this healthy force becomes twisted into insatiable desire and craving and we replace healthy connections (with both ourselves and others) with activities and relationships that quickly soothe the pain, but do not transform it. If you feel this way, you are not alone. According to Lama Surya Das, when a student asked Thich Nhat Hanh, "What is life like in the realm of the hungry ghosts?", he replied, "America".  Turn on your television, open a magazine or start-up your computer and you will see all the shiny remedies to your pain and loneliness.
Unable to articulate or even to clearly grasp the craving, we don't know how to face it or feed it.  We throw things at it in ways that are easy: drugs, drinking, eating, not eating, obsessing, worrying, smoking, love or sex addiction, buying, excessive working, or perfectionism. We experience our feelings as so uncomfortable and so insurmountable that we need to shut them down quickly and fully. We believe that we need to control our world around us so we don't feel any lack, longing or hunger. We feel that we can transform ourselves into beings that are invulnerable, invincible and omnipotent.
What is this discomfort, this hunger, and what can we do about it?  For everybody, the back story is different. This state seems an achingly visceral sense of unmet needs or yearning. We all have unmet needs and longings for connection, recognition, love, self-determination  and understanding. Often though, we experience our longings as painful, particularly when they are triggered by loss, loneliness or dis-connection.  Longing and need have so many different meanings to people: we can feel shame at our "neediness", anger at the person we depend on, terror at our aloneness. We may experience the gap between what we have and what we need as a defect, wound or weakness in ourselves that we can't tolerate. So we try to manage these feelings the best way we can and the only way we know: by finding something or someone out there who can make us better than we are and ease the anxiety and pain. If we believe that another person can fill this hole and make us whole, we become fixated on them and forget our inner selves. If we feel small and needy, and we despise our dependence, then we work to be strong, in control and disconnected. If we feel as if we are not good enough, we keep buying the right clothes and cars or we make enough money to help us to feel as good or better than others.
Sometimes when we connect with our inner need and allow it to illuminate us, this striving can be creative, innovative and nourishing, and we feel sated. Other times we are so frightened by it, we satisfy the craving quickly and temporarily without knowing the need and without knowing ourselves. The hunger returns. And returns again.  And again.  And guess what? No matter how evolved you become, it will return again, just like physical hunger does. The solution isn't to rid ourselves of hunger and longing, it is to learn to live with the hunger– experiencing it differently. If we are lucky, we will discover what we are really hungry for and channel ourselves into nourishing pursuits. Psychotherapy and mindfulness concepts are helpful in supporting both learning how to manage overwhelming feelings, as well as going deeper into oneself to discover what we truly need and long for.
This craving, yearning, longing or hunger is a feeling. As big and as scary as it seems, it is a feeling and not a tsunami, hurricane or famine. You don't need to run away in terror, nor do you need to frantically seek something to take in so you don't starve to death– although it feels like you must. I can't say, "it's JUST a feeling", because feelings can be terrifying and excruciating. The brain even responds to social rejection similarly to how it responds to physical pain. When we don't have the tools or support to manage these emotions, they feel overwhelming and we don't have the opportunity to understand ourselves more deeply by attending to the feelings and their meanings. At just a whiff of yearning, we rid ourselves instantly of feelings of loss or longing through our typical defenses. Perhaps as children, we learned to hide our needs because our parents couldn't fulfill them, or because we couldn't tolerate the anxiety our needs would arouse in our caretakers.
How can we address such painful feelings?  When we allow ourselves to stay with the feelings rather than looking externally for a solution to the feelings, we learn about ourselves. If we try to pause that immediate flight into our typical solution, we may be able to reflect on the feelings, learn how to tolerate them and learn how to truly feed them. Although I am putting these words down as if I am giving you a recipe, I don't mean to make it sound simple or easy (although I wish it was). This is very difficult!  Feelings are big and hard to bear. I just want to give you something to chew on for now. If one day, you can put just a tiny bit of space between your emotional pain and the automatic behavior that squelches it, then you are on the right track. Be mindful, noticing what's in that little space and begin learning about you.
Related Readings:
Guntrip: Schizoid Phenomena, Object-Relations and the Self
Lama Surya Das: Buddha Is As Buddha Does: The ten original practices for enlightened living
Dharma Talk given by Thich Nhat Hanh on May 7, 1998  in Plum Village, France.
Gabor Mate: In the realm of Hungry Ghosts: Close Encounters with Addiction


Related articles